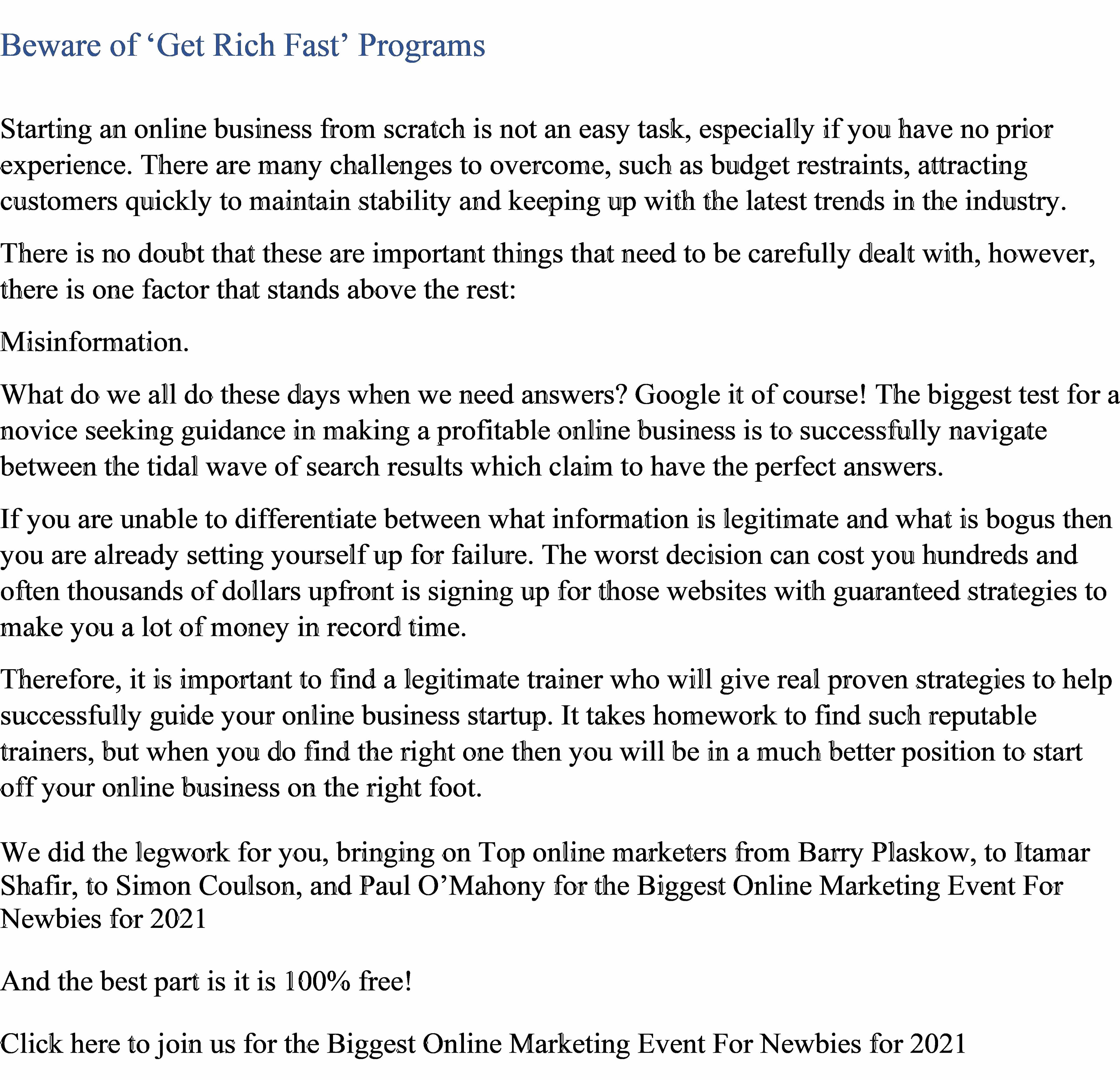 Back in the 1980s, Tears for Fears had a hit song with "Everybody Wants to Rule the World." Thirty years later, a more appropriate title might be "Everybody Wants to Work from Home."
Over the last decade, high-speed internet, a proliferation of devices and applications, and changing attitudes about the nature of work have made working at home a reality for millions of people around the world. One study, in fact, concluded that nearly half of all American employees work at home. And the trend isn't limited to the United States; 79 percent of knowledge workers globally now do at least some work outside the office.
That same study also revealed that more than 50 million Americans work independently as freelancers. With considerable overlap in the Venn diagram of home-based workers and entrepreneurs, the numbers show that starting a home-based business isn't a just trend. It's part of the new reality of the American workforce.
The dreams of working at home and being your own boss (or ruling your own world, perhaps) are very much alive and go hand-in-hand in the modern workforce. It is now possible to start almost any kind of business from home immediately, albeit with varying degrees of investment and experience.
Success Attainable—But Not Guaranteed
That's not to say that it'll be easy. With the rise in working from home comes more competition from other home-based businesses. And any new venture will require at a minimum some serious market research and possibly some fairly complex licensing and legal maneuvers.
But don't let any of that hold you back. With the right guidance and some serious preparation, you can be part of the booming home-based economy. Here are some business ideas you can put into motion right now.
1. Art-Buying Consultant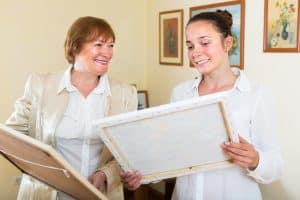 This one is a real wild card, but a friend in Dallas did it successfully for years. He was a self-taught art expert who advised clients on which pieces of fine art would make the best long-term investments. If you're an art lover and educated—even self-educated—in art history, you can set up a business like this, too.
There's no need to be an artist, just an expert in some form of art. Visit galleries. Get on their email lists, and go to their parties. Get to know their clients. Gallery owners will love you, even recommend your services, because you'll be telling people to buy art from them. You don't have to own any inventory. It's pure consulting. There is almost no overhead cost for a business like this. It's really about having a passion for art and a knack for earning people's trust. And it's fun!
2. Publicity
Being a publicist essentially involves getting clients mentioned in the press in as positive a light as possible. Publicity, a subset of public relations, works because it lends a sense of credibility that paid advertising can't.
As you might imagine, publicists need to network heavily, both in reaching out to potential clients and in getting to know members of the media. You'll need a Website, a good pricing structure and a thick skin—reporters can be famously surly—but publicity is a generally low-overhead business that can produce quick and impressive returns.
3. Gift-Basket Design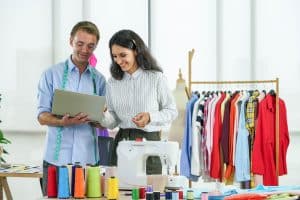 If you have a knack for making floral, food or gift arrangements look pretty, consider setting up shop as a gift-basket designer in your home. You won't need much more than a few craft supplies—ribbons, bows and the like, plus the baskets themselves—so the overhead for starting this business is low.
However, you will need to get exposure for your business by selling to stores and letting them sell your products or by selling directly on Websites such as Etsy or eBay. Setting up a Website is probably a good idea, too. Then, let your delightful creations speak for themselves.
4. Flower Arranging
Like gift-basket design, floral arrangement requires a lot more creativity than it does overhead, so it's an approachable business idea. You don't have to be a florist per se; you can make money arranging flowers for delivery or on-site display rather than necessarily growing or sourcing them, or selling them at retail.
Still, knowing something about how the flower business works is a good idea, and your online presence and photos of your work will be critical to your success. Remember, the business is all about visuals, so make yours as compelling as you can. Get started networking by contacting local wedding planners and funeral homes and letting them know you're in business. From there, let your business bloom. A friend in Maine turned a flower-arranging business into a successful flower shop she later sold at a profit.
5. Sports Coaching and Training
There's more to being a coach or personal trainer than just being fit and loving to exercise. Finding a specialization is important, and licenses might be required for certain types of coaching roles. For instance, a friend in Boston obtained US and European soccer-coaching licenses before opening a successful one-on-one soccer-instruction business.
Still, the cost of licenses tends to be relatively low, and if you have space in your home to accommodate students, becoming a physical trainer or coach can be a low-overhead option for entrepreneurs who really understand fitness and nutrition. The key is to specialize—on a sport, a category of clientele or both—and to look the part.
6. Makeup Consulting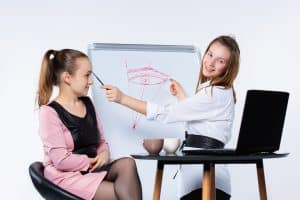 While it demands creativity, patience and expertise, makeup consulting is a business idea that requires relatively little formal training. There's a market for customers who just want to spice up their personal looks as well as an opportunity to work with theatrical productions and other organizations that use stage makeup.
Weddings, house parties, kids' parties and funerals present opportunities to makeup consultants, too. Networking is critical, as are a keen sense of organization and, of course, an eye for beauty. It's also important to keep up with—or stay ahead of—fashion trends.
7. Research/Fact Checking
Not everything is just a Google search away. Media organizations hire fact checkers to make sure that items in stories are accurate and that sources quoted really exist. Other organizations need people to find statistics and other data for presentations and reports. There are plenty of opportunities online to get started researching at home. Just be prepared to get into some really esoteric topics that will take you way beyond Wikipedia.
8. Personalization
Many of the same concepts that apply to making gift baskets or arranging flowers also apply here, but this time you'll be putting people's names on the things you send them. Personalization is especially hot for any sort of kids' item, so don't be afraid to be creative with the products you offer to personalize. Good photography, a good Website and some crafty skills will come in handy here.
9. Pet Sitting
Pet sitting usually involves going to someone else's house to take care of furry loved ones. Pet sitting could even involve living in someone's house while the client is away. You have to think about the types of services you'll provide and the types of animals you'll take care of, but generally pet sitting is a low-cost, high-pleasure business idea.

Never underestimate the terror some people feel getting up to speak in front of a live audience. High school and college students, as well as businesspeople, are excellent target markets for entrepreneurs who have some training and expertise in public speaking and presentations.
Starting a business in this field will require some experience, but as long as there is anxiety, there will be a market for coaching people to create and deliver presentations. Invest in video equipment or use a smartphone to record students as part of the coaching process. If you have a background in radio or TV or specific experience in high-profile public speaking, all the better.
In any case, advertise your business on bulletin boards in libraries and schools, particularly high schools and universities. Also consider email marketing. Pharmaceutical companies in particular tend to be in the market for presentation coaches.
10. Party Planning
Having the knack to put on a good fete is only the beginning of building a party-planning business. You need excellent organizational and client-management skills as well as a willingness to market yourself and your services to everyone you know.
One way to get started might be to focus on children's parities, which can be a bit simpler and less stressful to plan than adult get-togethers. Go further into specialization by following kid trends and offering superhero or Frozen parties. Remember that you'll be competing not just with other party planners but with local restaurants and facilities, so excellent networking skills and a personal touch to your services will be important.
11. Catering Service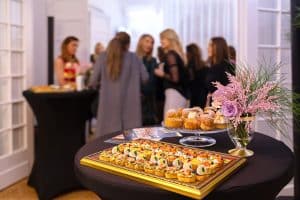 Like starting a home bakery, developing a catering service comes with a unique set of food-oriented challenges. Right off the bat, you need to make sure that it's legal in your state or municipality to use your home kitchen for commercial food production. If it is, you'll still need to make sure that you're following food-safety regulations and other relevant laws.
But if you get the green light to do it, starting a catering service is a relatively low-overhead way to create a new business. It's a lot of work, but if you enjoy cooking, it could turn into a lucrative and fulfilling career. To get started with minimal investment, you could first cook in your customers' homes and use their dishes. Also, a narrow specialization on a particular type of cuisine or event may help you attract clientele as you work develop a strong customer base.
It does not matter how slowly you go so long as you do not stop.
–Confucius (551-479 BC), philosopher
Never confuse a single defeat with a final defeat.
–F. Scott Fitzgerald (1896-1940), American author
Perseverance is the hard work you do after you get tired of doing the hard work you already did.
–Newt Gingrich (1943- ), American politician, historian, and author
Related Video Program
HOW TO FIND STOCKS BEFORE THE "PARTY STARTS" USING FINVIZ
In this video I am going to show you how to find stocks with the Party Starter Scan using Finviz. I used this scan to find AMC stock, FUBO Stock, and many more before the ended up on wall street best (WSB).
I will walk you through what I look for and how I would go about trading the stocks that show up on the screener.
Related Training Program
WHAT IS THE CRUCIAL CONSTRUCTS ACADEMY
Learn More about Crucial Constructs Academy here: Click Here Now!
The Crucial Constructs Academy is a Free Video Training Course Available only to our Readers and Subscribers. A thorough and detailed training available to you. Find out more about it here. Click and Learn.
Related Articles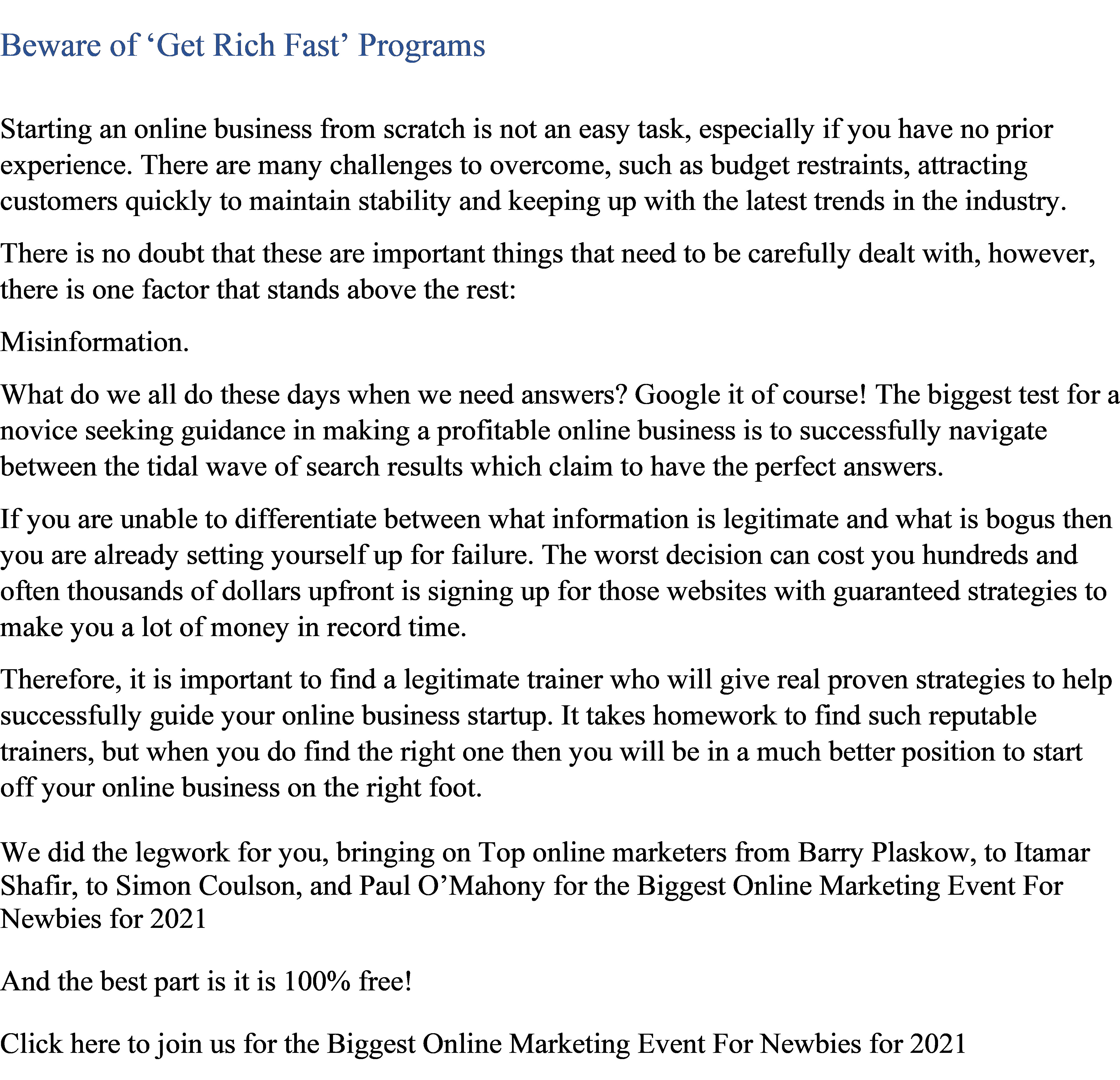 Announcing Your New 21st Century

Dear Trader,
Follow me on what could be the most exciting and rewarding adventure of your life!
"I guess you could call it a hobby for me because I do enjoy doing it.
But it's also a job, because it provides an income source. So it's a job
that I enjoy doing. And it can be very exciting."
Dr. Jack, Hilton Head, SC –Retired Optometrist
"For me it's income in excess of $150,000 a year… Spending just a
few minutes a day… And I can do it right on my phone from just
about anywhere!"
Craig F., Central CA — Retired Program Director
"I'm averaging over $10,000 a month. We went on cruises to Nova
Scotia, the Mediterranean, Alaska… And I was able to help two of my
children buy homes. We couldn't have done this before."
Rod W., Atlanta, GA Retired Pharmacist
Health, wealth, and happiness go hand-in-hand…
Click here to find out how you can potentially ignite all three!
Sincerely,

Chuck Hughes
PS Imagine if it were possible for you to enjoy a 6-figure income… PLUS
increased mental & physical vitality well into your '90s… CLICK HERE

How to Create a Steady Income in Retirement


A Message from Chuck Hughes on how to create a continuous and steady income in retirement
I wanted to share this timely training on how to potentially bankroll your retirement in just 6 minutes per day thanks to my "6 Minute Income Secret." Are you ready?


I'll give you a little "sneak peek" at just one of the things I'll be teaching you.
You'll get an exclusive look at my personal portfolio and I'm going to share how I actually made $33,000 in a single day on what was a HORRIBLE day for most investors…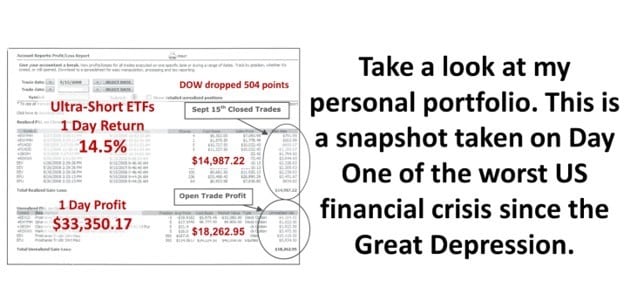 If this sounds good to you, make sure you attend the training, be ready to take some notes, and I'll see you there.
This is going to be really, really helpful for you…
Click Here To Get Access Your VIP Training Now
Sincerely,

Chuck Hughes
Creator of the Award-Winning
Hughes Optioneering®