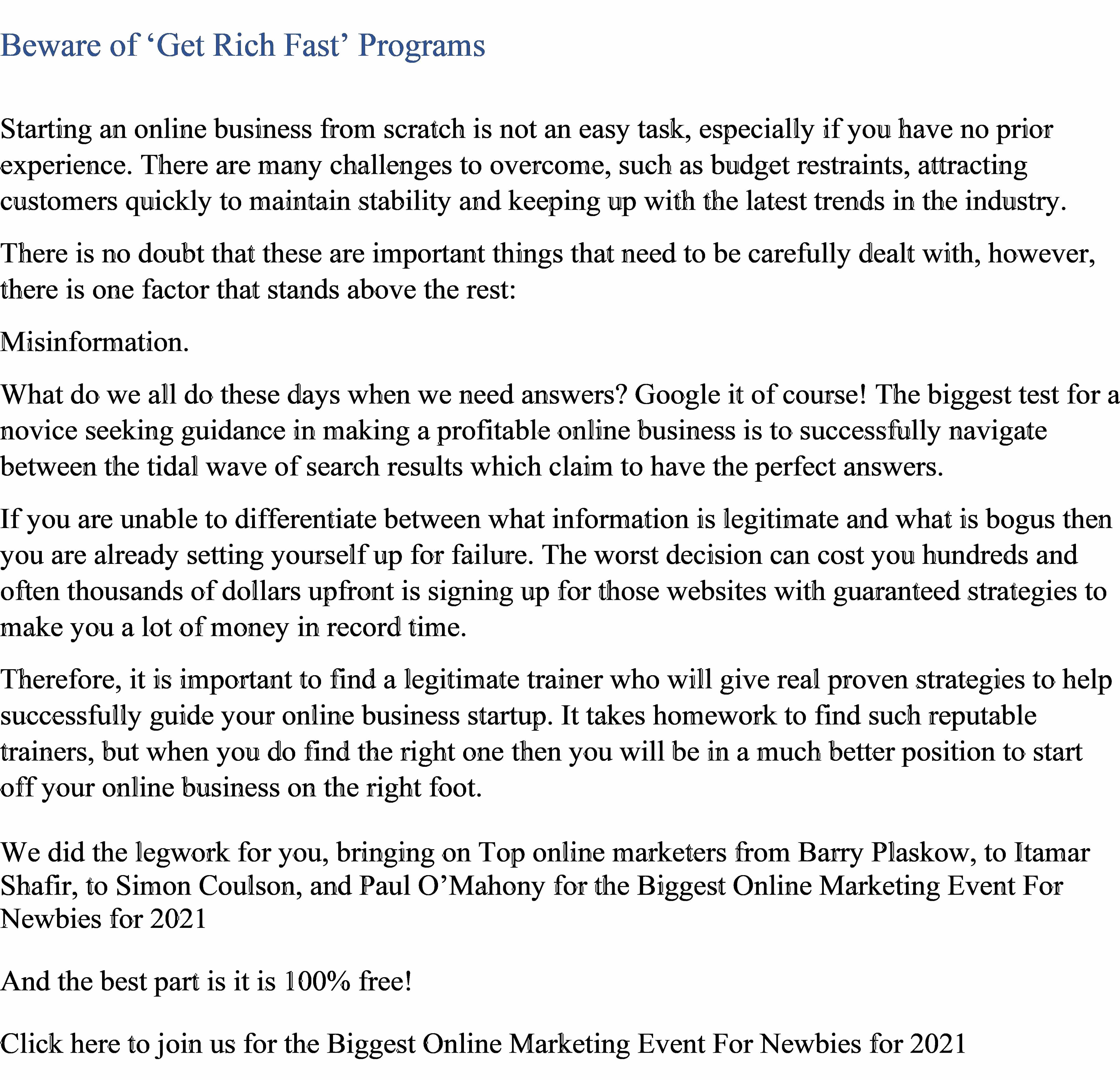 It can be difficult to figure out how to earn extra money when you're a mom taking care of small kids. "As a mom," says Maggie O'Neill, founder of real estate consulting company City 2 Upstate and mother of two, "whether you work full time or you stay at home, whether you have a partner or whether you don't, everything falls on you."
A lack of time and flexibility are two of the main challenges moms face when it comes to finding part-time work, says O'Neill. But there are a number of flexible side hustles that you can squeeze into short windows of time while the kids are at school, for example, or even when they're asleep.
Here are seven perfect side hustles for busy moms.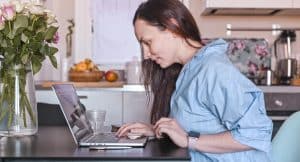 1. Write for blogs or branding campaigns
From blogging to copywriting for advertising and creative agencies, there are lots of ways to get paid to write. And the nice thing about a lot of writing gigs is, despite the deadlines, there tends to be flexibility around when and where you can work.
If you have a flair for stringing words together, consider creating a profile on freelancing platforms like Fiverr, where experienced writers charge as much as $150 per 500-word blog post, or Upwork, where writers charge as much as $150 per hour. Parenting blogs like Freelance Mom can pay between $75 and $100 per post, and you can find more freelance writing opportunities on Indeed and in Craigslist's "gigs" section.
2. Be a virtual assistant for a start-up
Virtual assistants provide an array of services to businesses and individuals, from data entry to research to travel booking to calendar management. Depending on the job, virtual assistants can work remotely and just a few hours a week, so it's a good option for anyone trying to squeeze in some work.
If you're adept at organization and on top of logistics, and if you have some experience in business administration, virtual assisting may be for you. On Upwork, virtual assistants charge anywhere from $18 to $50 per hour. You can also find job postings for virtual assistants on sites like Indeed or ZipRecruiter.
3. Take photographs for weddings or newspapers
Photography does take time and a financial investment, between buying and getting to know your equipment, learning the job through on-the-ground training, building a portfolio, and amassing some name recognition.
If you're savvy with a shutter, though, you might consider it as a side hustle. It's "a great motherhood job because you can bend it to what you need," says Ali Smith, award-winning photographer and mother of one.
The average hourly pay for a photographer in the U.S. is $21, according to ZipRecruiter.
4. Rent out space in your home
There's often money to be made renting out rooms in your house, if you have space and can set up a profile, communicate with renters, and ensure that the area remains clean. If local laws allow, consider listing a room in your home on sites like Airbnb. As many as 38% of Airbnb hosts make between $100 and $499 a month, according to data from lending platform Earnest.
5. Consult in marketing, IT, or business development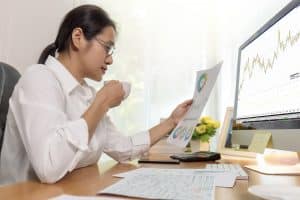 Consulting is a varied field, with consultants covering everything from content creation to IT to business development. If you have a particular expertise, consider listing your services on sites like Upwork or applying to be listed in LinkedIn's ProFinder, which matches client asks with relevant professionals.
"Any kind of consultancy can be great," says Amri Kibbler, co-founder of HeyMama, a social network for working moms and mother of two. "There's a lot of flexibility in doing things digitally or meeting after hours."
The average salary for a freelance consultant is about $30 per hour, according to Indeed.
Any kind of consultancy can be great.
6. Teach English online
Fluent in English and love teaching? Sites like VIPKid and GoGoKid pair English-speaking teachers with Chinese students for 25-minute slots. Both companies provide lesson plans and let teachers book slots at their convenience. According to their websites, GoGoKid teachers earn $14 to $25 per hour, while VIPKid teachers earn an average of $22 per hour.
7. Fix furniture, make a delivery, or plant flowers
Companies like TaskRabbit list jobs as varied as mounting a mirror, making a delivery, and planting flowers. If you're the kind of mom who likes to pick up a simple gig when her schedule allows, consider creating a profile on TaskRabbit or sifting through the "gigs" section of Craigslist.
On TaskRabbit, for example, you can earn as much as $147 per project assembling furniture, up to $50 per project making deliveries, and up to $18 planting flowers, according to the website.
"I think moms are incredibly well-equipped for a side hustle because they are so efficient," says Katya Libin, co-founder of HeyMama and mother of one.
Kibbler agrees: "I think that moms just feel the need to deliver on things."
Home-Based Businesses You Can Start Today
Music Teaching
Most school kids enter a music program at some point, whether it involves singing or playing an instrument. Aside from that, plenty of adults decide at some point that they'd like to be more musical.
The market for music teaching is there, and your instrument is your specialty. The key is to develop reasonable but firm policies on pricing and cancellations and to, if possible, make your home the venue for providing lessons, rather than traveling to visit students.
Virtual Assistant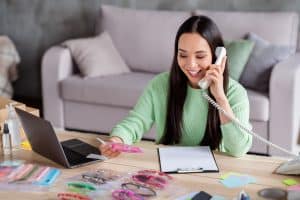 Just as there are people who don't know how to use email, there are also those who don't want to use it. Virtual assistants run clients' email and voicemail accounts, aside from performing other digital duties.
You'll need a Website, a strong brand, a service niche of some sort and a willingness to network, but opportunities to become a virtual assistant do exist for those who are organized and willing to help organize others.
Bicycle Repair
There's a counter on Main St. in Cambridge, Mass., that keeps track of the number of bicycles that have passed in a day. By 8:30am, the tally is usually at more than 200. Some of those bikes are going to have mechanical problems or get bent up somehow. Somebody will need to repair them.
For the mechanically inclined who are willing to market themselves, bicycle repair is a relatively low-overhead business option that is likely to produce a steady stream of customers.
Consultant on Foreign Cultures
A friend in Boston made a living doing this. He had lived in the Netherlands and was fluent in Dutch. He contacted companies who sent people to the Netherlands to work and live, and offered to provide not just his language expertise but important information on Dutch culture and living in the country. It worked. If you're from or have lived in another country, consider channeling not just your language but your cultural expertise into a new career.
Bookkeeping
The only word in the English language with three consecutive pairs of letters is also a great idea for a home-based business. You probably already have the equipment and software you need to start a bookkeeping business, and plenty of business owners would love to get the tedious task of keeping records off their hands.
Be their helper and make some money of your own. Networking at local business events is a key to getting started, as is advertising in local media.
Video Service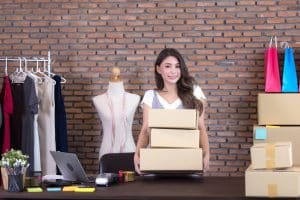 Jumpy YouTube videos of cats might be charming, but they don't do much for business owners or parents of the bride who want quality video production. Video-editing and production services can tap into several markets—business presentation, wedding, parties, even documentary and feature films.
The key to succeeding is deciding which market you want to serve and designing your offerings specifically for that space. Also, as is the case with graphic design and Web design, being able to do something nobody else is doing is also a huge plus.
House Cleaning
One of the more obvious ideas for starting a new business is still one of the best. Cleaning houses is hard work, but people who do it well can pick up desperate new clients at a rapid pace.
Of course, strictly speaking, this isn't an at-home business, as the work takes place in someone else's home. But it can be lucrative. You just need to make sure that your cleaning skills are up to snuff, which means some cleaning practice at friends' houses might not be a bad thing to do before launching the business.
Another option is cleaning offices. One friend in Boston built a highly successful cleaning business focusing on small businesses. They trusted him with access to their businesses at night and were willing to pay him a hefty premium. He worked just 4 or 5 hours a night and made a very healthy living.
Join the Work-from-Home Revolution
The era of the home entrepreneur has very much arrived. With one of these business ideas and the right attitude and preparation, you can build a solid and successful business in the comfort of your own home.
Success seems to be largely a matter of hanging on after others have let go.
–William Feather (1889-1981), American author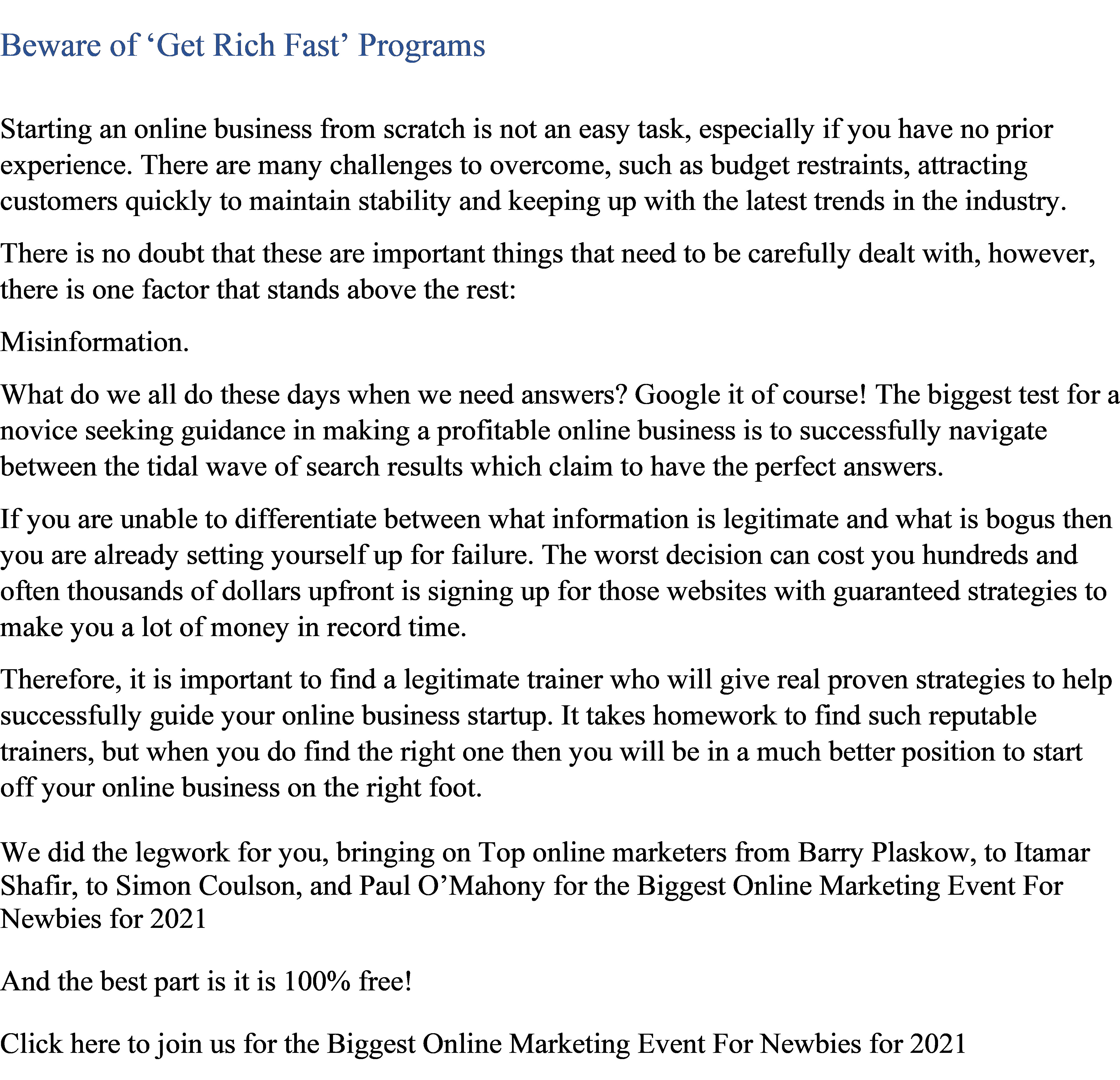 Develop success from failures. Discouragement and failure are two of the surest stepping stones to success.
–Dale Carnegie (1888-1955), world-renowned author and speaker
Failure is often that early morning hour of darkness which precedes the dawning of the day of success.
–Leigh Mitchell Hodges (1876-1954), journalist and poet
Related Video Program
Weekly Windfalls: Can You Make Money Trading Options?
Jeff Bishop interviews Jason Bond to discuss his new options trading strategy that is designed to reduce time commitment, increase win rates, and deliver consistent profits.
 
Related Training Program
Wealth Building Way Academy Overview and Review
Wealth Building Way Academy Overview and Review
here: Click Here Now!
The Wealth Building Way Academy is a Free Video Training Course Available only to our Readers and Subscribers. A thorough and detailed training available to you. Find out more about it here. Click and Learn.
Related Articles


Dear Trader,
You are invited to test-drive a system that's quietly produced an astonishing $3.844 Million in real-money profits and an average return of 59.6% per trade while winning 92.0% of all trades
It's built on a secret trading loophole that has quietly profited $80,809 per month – – proven with account documents.
"When you have Chuck to send you emails and tell you what to do . . . it's almost too good to be true. Except it is true. And it's really been pretty amazing. There is no question you can earn significantly more than the way most people trade. I am thrilled. This is fantastic." – Bill K.
Right now, this options strategy is relatively undiscovered, but . . . some sophisticated investors are starting to take notice.
"Chuck, I'm down here in Florida with my family enjoying our vacation home. I just wanted to thank you for helping me achieve my financial independence! I have gains of $1,430,000 thanks to you! Your recommendations take very little time to execute . . . I've been averaging over $29,900 a month in profits over the past three years. Chuck I'm sending a big thank you your way!" – Dan J., Florida
This loophole is revealed here:

Sincerely,

Chuck Hughes
10x Trading Champion
P.S. – Look at what a few others have said…
"I'm getting 203% annual cash payouts using Chuck's approach. And for me that's income in excess of $150,000 per year while risking only a small portion of my capital." – Craig F.
"After 22 years I've seen lots of programs come and go. And I truly, honestly believe that Hughes is the best out there, bar none. His methods are very simple. And they work. Even a brand new trader should do well." — Eric G.
"In about 7 months the account went from $100,000 to $200,000 . . . then it hit $260,000! I mean, it's just kind of incredible . . . Really!" – Dr. Ted W.


How to Create a Steady Income in Retirement


A Message from Chuck Hughes on how to create a continuous and steady income in retirement
I wanted to share this timely training on how to potentially bankroll your retirement in just 6 minutes per day thanks to my "6 Minute Income Secret." Are you ready?


I'll give you a little "sneak peek" at just one of the things I'll be teaching you.
You'll get an exclusive look at my personal portfolio and I'm going to share how I actually made $33,000 in a single day on what was a HORRIBLE day for most investors…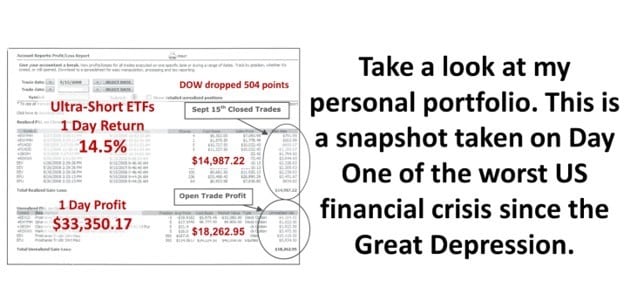 If this sounds good to you, make sure you attend the training, be ready to take some notes, and I'll see you there.
This is going to be really, really helpful for you…
Click Here To Get Access Your VIP Training Now
Sincerely,

Chuck Hughes
Creator of the Award-Winning
Hughes Optioneering®