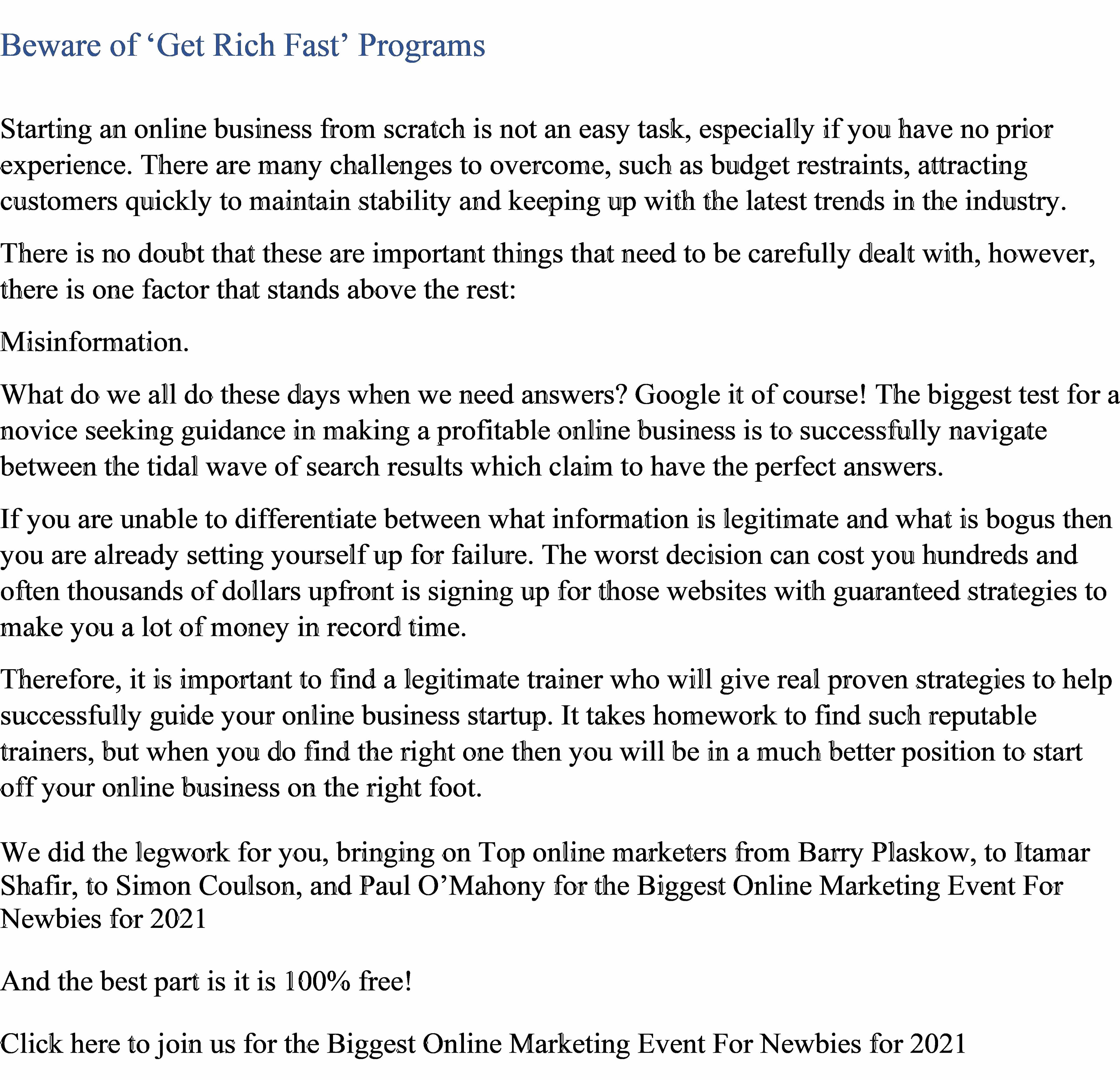 When purchasing a call option, the underlying stock/ETF must increase in price or the call option will lose value possibly resulting in a 100% loss for your call option trade.
This video will explore the option spread advantages listed below:
1. Increased Profit Potential – A call option spread is created by purchasing a call option and selling a call option with a higher strike price. If you have an existing profit for a call option purchase and leg into an option spread, the spread can typically increase the existing profit potential of an option purchase by 50% to 100% or more.
2. The Option Sale Provides Downside Protection – The sale of a call option results in cash being credited to your brokerage account. This reduces the cost basis of the option purchase and provides downside protection in the event the price of the underlying stock declines in price.
3. Reduces Risk – The sale of a call option results in cash being credited to your brokerage account which can typically reduce the risk of a call option purchase by 30% to 50% or more.
4. Allows You to Maintain Positions During Volatile Markets – The downside protection provided by the sale of a call option to create a spread can help you maintain your spread trade during volatile markets. If you traded option purchases only, volatile price swings in the underlying stock can result in getting stopped out of your directional call option trade.
5. Spreads Can Be Profitable If a Stock Goes Up or Down – Depending on the strike price, option spreads can be profitable if the underlying stock price increases, decreases or remains flat at option expiration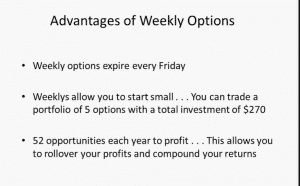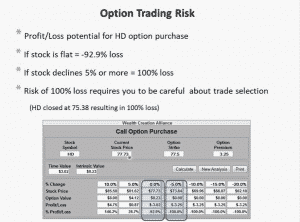 Chuck Hughes Online – Protecting Option Profits
In this video, we will explore an option strategy that can provide protection for existing call option purchases if the underlying stock/ETF declines in price and at the same time, can increase the profit potential for your call option trade.
PowerTrend has produced a lot of profitable call option trades over the years. When you have a profitable call option trade should you hold the trade for further upside profit potential . . . Or do you take profits in case the stock declines in price with the possibility of a profitable option trade turning into a loss?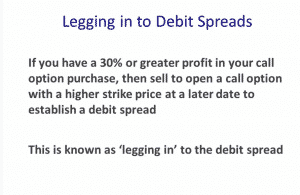 Success is the sum of small efforts, repeated day in and day out.
–Robert Collier (1885-1950), American self-help author
It does not matter how slowly you go so long as you do not stop.
–Confucius (551-479 BC), philosopher
Never confuse a single defeat with a final defeat.
–F. Scott Fitzgerald (1896-1940), American author
Related Video Program
Stock Options Trading Course for Beginners Lesson 1 (Part 1 of 2)
Stock options trading course for beginners lesson 1 covers the basics of options trading. You will learn about the risk and rewards of trading stock call options and put options. You will also learn about options terminologies like delta, theta and vega.
Stock investment & trading insights by Adam Khoo shows you profitable trading and investment opportunities in today's stock markets.
These are essential strategies for stock traders and investors who want to improve their investment and trading performance.
Adam Khoo is a professional stocks and forex trading and the best-selling author of 'Winning the Game of Stocks" and "Profit from the Panic". Thousands of students have profited from his sharp investment insights into the world of stock investing and trading.
Related Training Program
What is the Wealth Building Way Academy
Learn More about Wealth Building Way here: Click Here Now!
The Wealth Building Way Academy is a Free Video Training
Course Available only to our Readers and Subscribers. Its
A thorough and detailed training available to you. Find
out more about it here. Click and Learn.
Related Articles



Dear Trader,
If you have just 6 minutes a day …
…then that's enough time to "copy & paste" my team's trade suggestions that make it possible for you to go after an extra $4,076, $4,780 or even as much as $6,018 in just six minutes a day!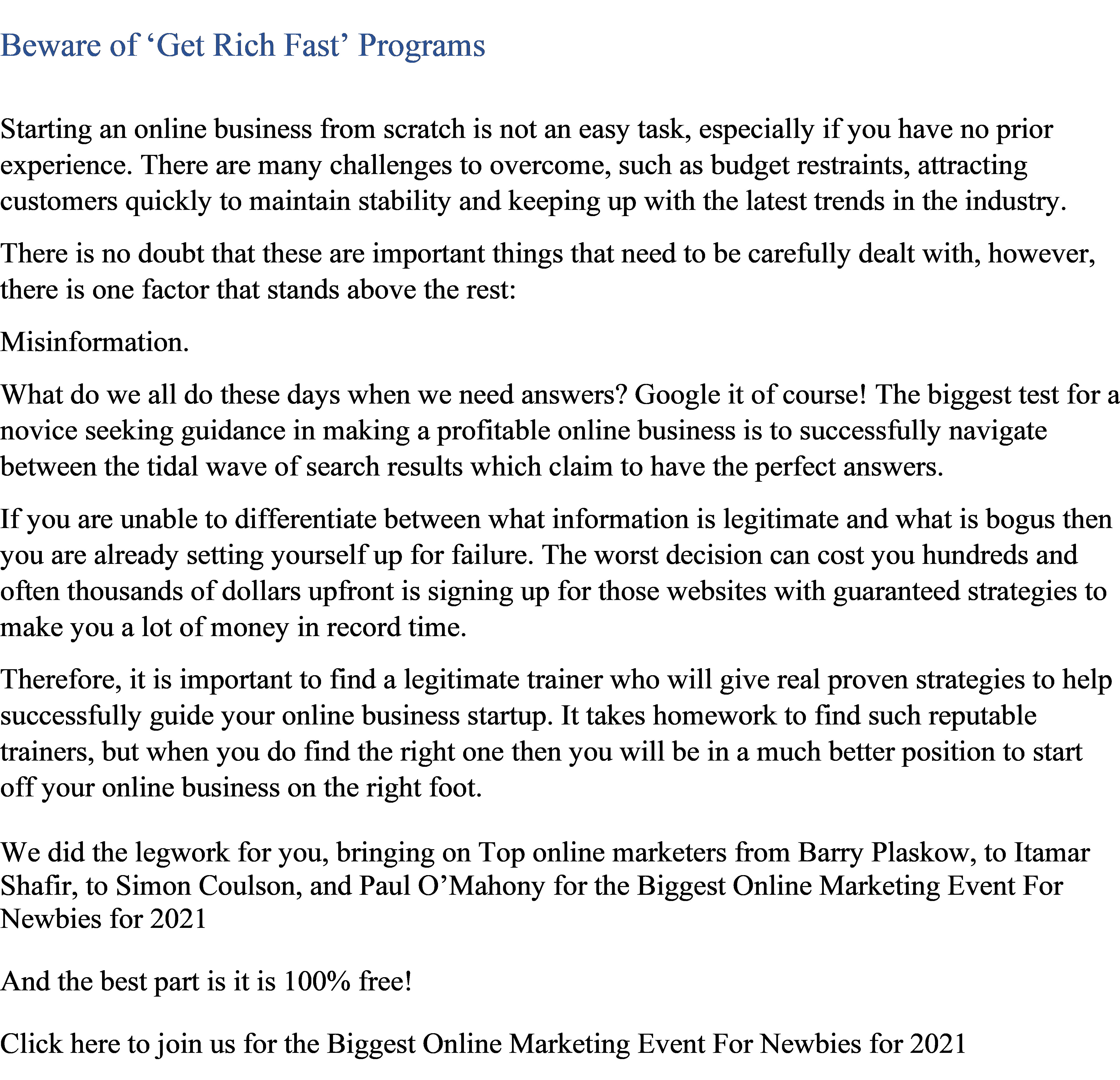 I created a new training video which highlights how you could bankroll your retirement in just 6 minutes per day thanks to my "6 Minute Income Secret."
Watch my training video and prove to yourself how it can help you achieve your financial goals.


I look forward to working with you!
Sincerely,

Chuck Hughes
Creator of the Award-Winning
Hughes Optioneering®


How to Create a Steady Income in Retirement


A Message from Chuck Hughes on how to create a continuous and steady income in retirement
I wanted to share this timely training on how to potentially bankroll your retirement in just 6 minutes per day thanks to my "6 Minute Income Secret." Are you ready?


I'll give you a little "sneak peek" at just one of the things I'll be teaching you.
You'll get an exclusive look at my personal portfolio and I'm going to share how I actually made $33,000 in a single day on what was a HORRIBLE day for most investors…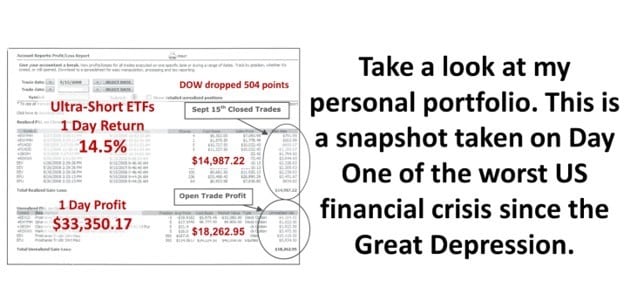 If this sounds good to you, make sure you attend the training, be ready to take some notes, and I'll see you there.
This is going to be really, really helpful for you…
Click Here To Get Access Your VIP Training Now
Sincerely,

Chuck Hughes
Creator of the Award-Winning
Hughes Optioneering®