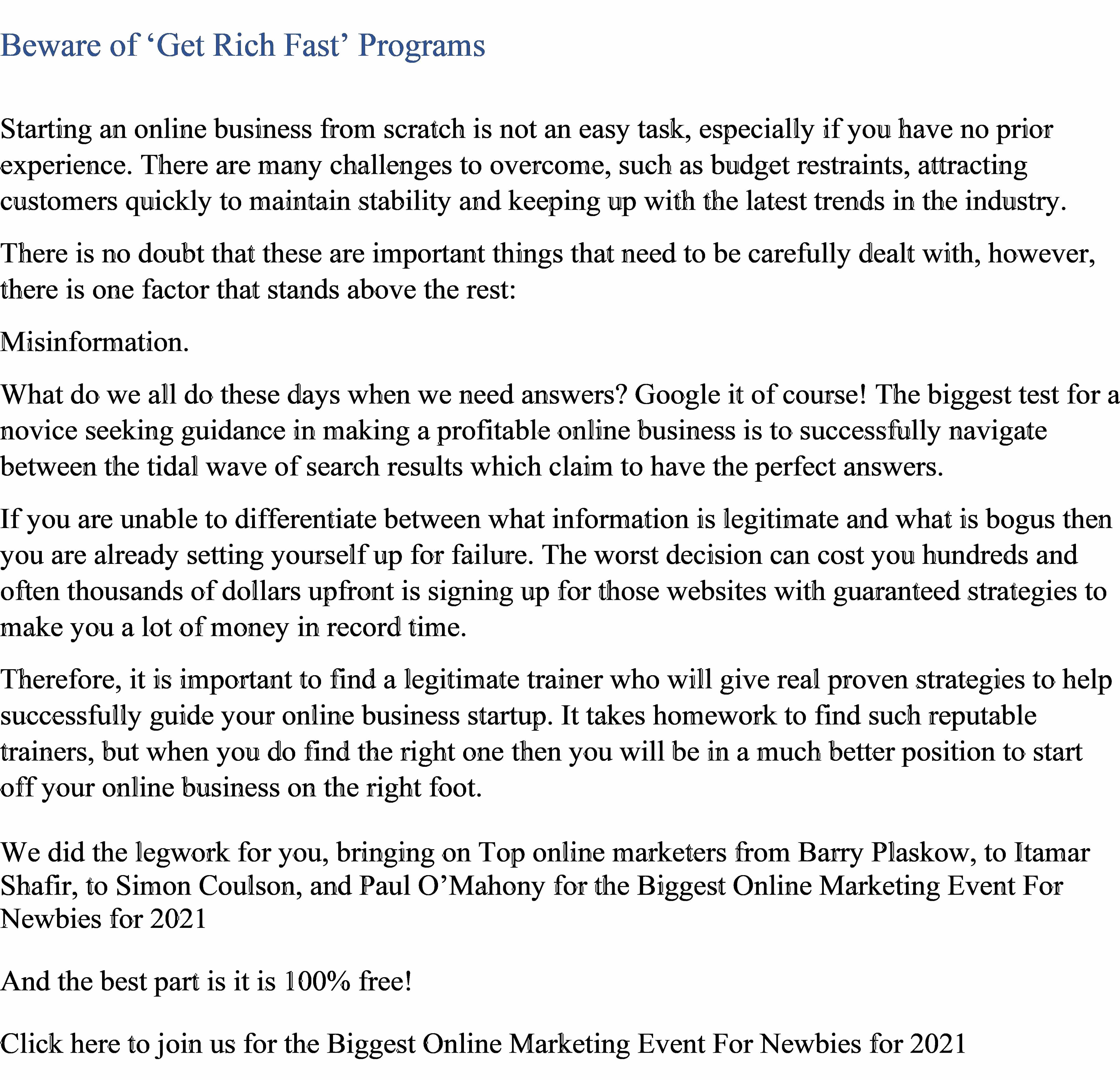 The Hughes Optioneering Team recently participated in the Metastock Traders Summit. The Team presented their Prime Trade Select program for selecting stock and option directional trades.
Options are derivatives that derive their value from the price of the underlying stock. Option profits are determined by the price movement of the underlying stock. If you can identify a stock moving up in price, you can profit from purchasing call options. Conversely, if you can identify a stock moving down in price, you can profit from purchasing put options.
Prime Trade Select allows us to identify stocks and options with good profit potential with low risk. In this video, we will learn how Prime Trade Select produced $1.2 in open trade profits with an average return of 177.5% and no losing trades.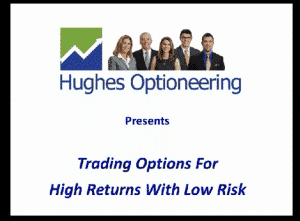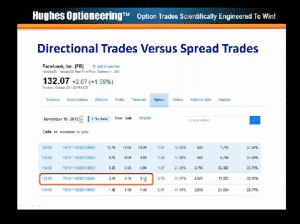 Chuck Hughes Online – Generating Weekly Cash Income from Options
This video will explore the option spread advantages listed below:
1. Increased Profit Potential – A call option spread is created by purchasing a call option and selling a call option with a higher strike price. If you have an existing profit for a call option purchase and leg into an option spread, the spread can typically increase the existing profit potential of an option purchase by 50% to 100% or more.
2. The Option Sale Provides Downside Protection – The sale of a call option results in cash being credited to your brokerage account. This reduces the cost basis of the option purchase and provides downside protection in the event the price of the underlying stock declines in price.
3. Reduces Risk – The sale of a call option results in cash being credited to your brokerage account which can typically reduce the risk of a call option purchase by 30% to 50% or more.
4. Allows You to Maintain Positions During Volatile Markets – The downside protection provided by the sale of a call option to create a spread can help you maintain your spread trade during volatile markets. If you traded option purchases only, volatile price swings in the underlying stock can result in getting stopped out of your directional call option trade.
5. Spreads Can Be Profitable If a Stock Goes Up or Down – Depending on the strike price, option spreads can be profitable if the underlying stock price increases, decreases or remains flat at option expiration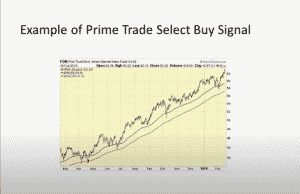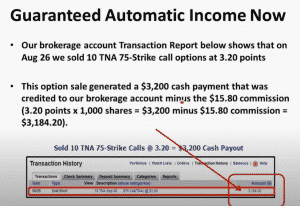 "The difference between perseverance and obstinacy is that one comes from a strong will, and the other from a strong won't."
– Henry Ward Beecher
"Let me tell you the secret that has led to my goal. My strength lies solely in my tenacity."
– Louis Pasteur
"The difference between a successful person and others is not a lack of strength, not a lack of knowledge, but rather a lack in will."
– Vince Lombardi Jr.
Related Video Program
Jason Bond Lesson: 7 Step Swing Trading
Related Training Program
What is the Wealth Building Way Academy
Learn More about Wealth Building Way here: Click Here Now!
The Wealth Building Way Academy is a Free Video Training
Course Available only to our Readers and Subscribers. Its
A thorough and detailed training available to you. Find
out more about it here. Click and Learn.
Related Articles


Dear Trader,
You are invited to test-drive a system that's quietly produced an astonishing $3.844 Million in real-money profits and an average return of 59.6% per trade while winning 92.0% of all trades
It's built on a secret trading loophole that has quietly profited $80,809 per month – – proven with account documents.
"When you have Chuck to send you emails and tell you what to do . . . it's almost too good to be true. Except it is true. And it's really been pretty amazing. There is no question you can earn significantly more than the way most people trade. I am thrilled. This is fantastic." – Bill K.
Right now, this options strategy is relatively undiscovered, but . . . some sophisticated investors are starting to take notice.
"Chuck, I'm down here in Florida with my family enjoying our vacation home. I just wanted to thank you for helping me achieve my financial independence! I have gains of $1,430,000 thanks to you! Your recommendations take very little time to execute . . . I've been averaging over $29,900 a month in profits over the past three years. Chuck I'm sending a big thank you your way!" – Dan J., Florida
This loophole is revealed here: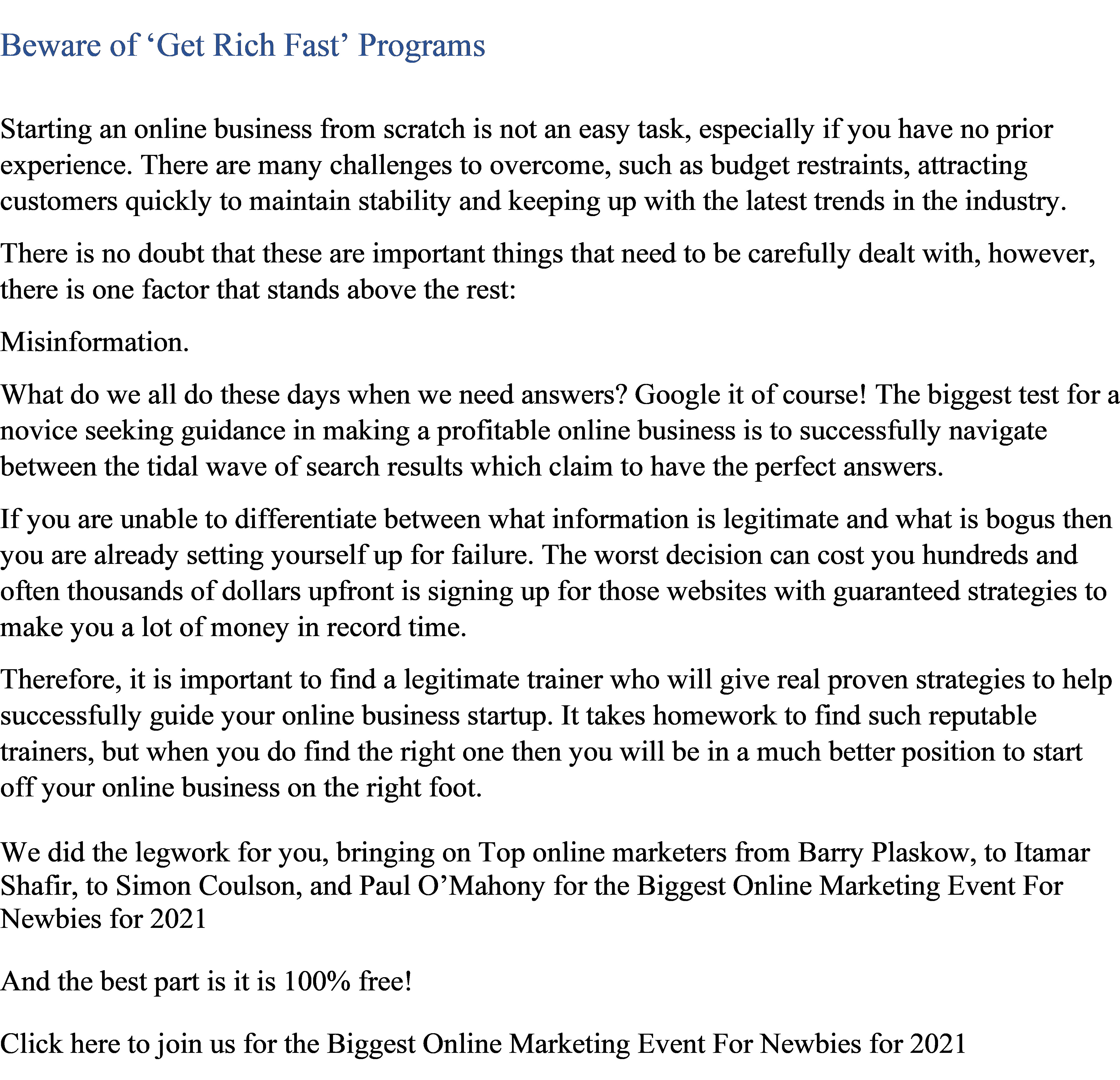 Sincerely,

Chuck Hughes
10x Trading Champion
P.S. – Look at what a few others have said…
"I'm getting 203% annual cash payouts using Chuck's approach. And for me that's income in excess of $150,000 per year while risking only a small portion of my capital." – Craig F.
"After 22 years I've seen lots of programs come and go. And I truly, honestly believe that Hughes is the best out there, bar none. His methods are very simple. And they work. Even a brand new trader should do well." — Eric G.
"In about 7 months the account went from $100,000 to $200,000 . . . then it hit $260,000! I mean, it's just kind of incredible . . . Really!" – Dr. Ted W.


How to Create a Steady Income in Retirement


A Message from Chuck Hughes on how to create a continuous and steady income in retirement
I wanted to share this timely training on how to potentially bankroll your retirement in just 6 minutes per day thanks to my "6 Minute Income Secret." Are you ready?


I'll give you a little "sneak peek" at just one of the things I'll be teaching you.
You'll get an exclusive look at my personal portfolio and I'm going to share how I actually made $33,000 in a single day on what was a HORRIBLE day for most investors…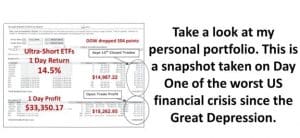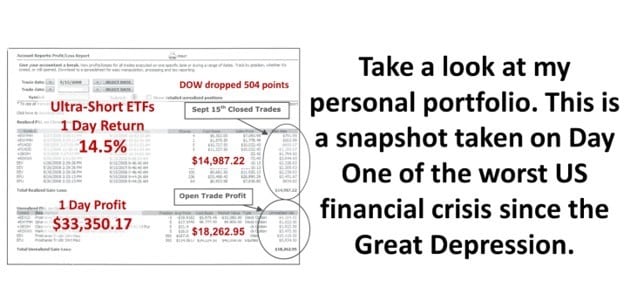 If this sounds good to you, make sure you attend the training, be ready to take some notes, and I'll see you there.
This is going to be really, really helpful for you…
Click Here To Get Access Your VIP Training Now
Sincerely,

Chuck Hughes
Creator of the Award-Winning
Hughes Optioneering®